PRODUCT RANGE:
Sizes: NPS 2 to NPS 48
Pressure Range: Class 150, PN16, PN10
Flange Connection: Flange
MATERIALS:
Casting: (GGG40, GGG50, A216 WCB, A351 CF3, CF8, CF3M, CF8M, A995 4A, 5A, A352 LCB, LCC, LC2) Monel, Inconel, Hastelloy,UB6
STANDARD
| | |
| --- | --- |
| Design & manufacture | MSS SP-81 |
| Face-to-face | MSS SP-81 |
| End Connection | ASME B16.5, ASME B16.47, MSS SP-44 (NPS 22 Only) |
| Test & inspection | MSS SP-81 |
| Also available per | NACE MR-0175, NACE MR-0103, ISO 15848 |
| Other | PMI, UT, RT, PT, MT |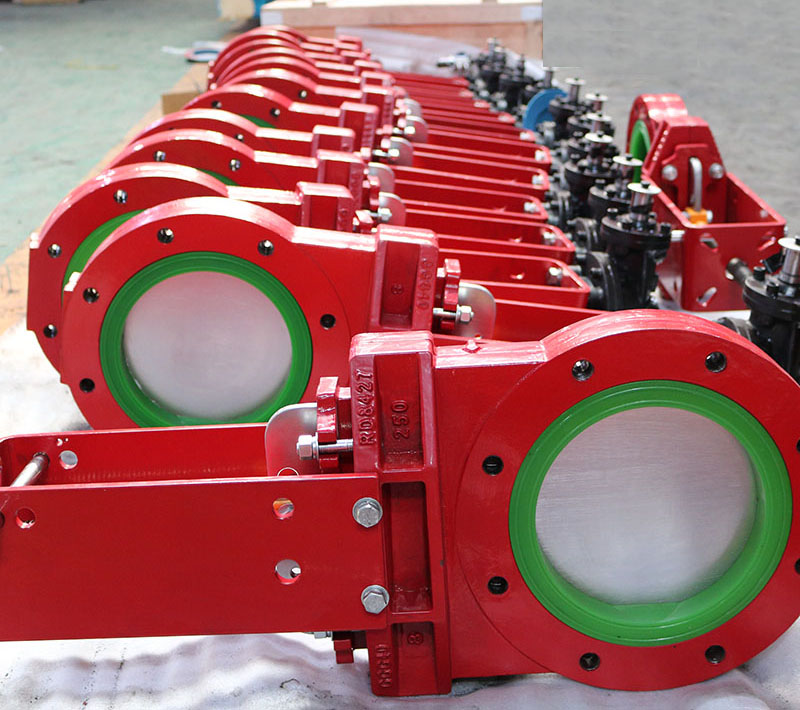 Design Features:
Polyurethane Knife Gate Valve which makes it one of the best abrasive resistant materials. Our Polyurethane Knife Gate Valve (NSW) is full lined with high quality urethane, which far exceeds the wear-life of gum rubber and any other softer liner, or sleeve materials.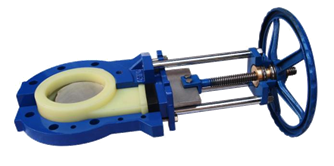 1.Zero leakage. Full lined urethane valve body and molded elastomer gate seal prevents leakage permanently both the valve sealing and the valve body itself during working.
2.Extended wear-life. High quality abrasive resistant urethane liners, and robust stainless knife gates as well as the unique design of the valve itself provide an extremely long service life.
3.Bi-directional shut-off. When back flow happens NSW can be used as a preventer as well.

4.Self-flushing design. During valve closing the beveled knife gate redirects flowing slurry towards the beveled urethane liner seat, develops turbulence and intensifies the flow then flushes the slurry out of the bottom of the urethane as the gate settles into the seat.
5.Convenient rebuilds. When finally rebuilds are necessary, the wear-parts (urethanes, gate seals, knife gates) can all be replaced in field. Valve bodies and other parts are reusable.
Options
1.Liners. Varieties of urethanes are available.
2.Gates. SS304 gates with hard chromium coated are standard. Other alloys are available (SS316, 410, 416, 17-4PH…) Optional gate coatings are also available.

3.PN10, PN16, PN25, 150LB, are available.
4.Optional actuators are available.
---
Post time: Oct-13-2021