API 602 GLOBE VALVE
Newsway Valve Company API 602 globe valves have three bonnet designs. The first is a bolt-type bonnet, which is connected by concave and convex surfaces, using stainless steel belts and flexible graphite spiral wound gaskets. Ring connections can also be used as required. The second is a welded bonnet. , After welding through thread sealing, rigid welding can also be used directly as required. The third type is self-sealing valve cover, which is connected with self-sealing valve cover through thread.
API 602 Globe Valve structural design and specification
Forged steel globe valves are manufactured according to API 602, BS5352, ANSI/ASME B16.34.
Test and acceptance are in accordance with API 598, and marking is in accordance with MSS SP-25
Structure type
1. Full diameter or reduced diameter;
2. Rising pole with bracket;
3. Packing sleeve with automatic adjustment at both ends;
4. Bolt-type bonnet, thread-sealed welding bonnet, or self-sealing bonnet sealed with spiral wound gasket
5. The body is inverted and sealed;
6. Socket welding ANSI/ASME B16.11;
7. The threaded end (NPT end) is in accordance with ANSI/ASME B1.20.1.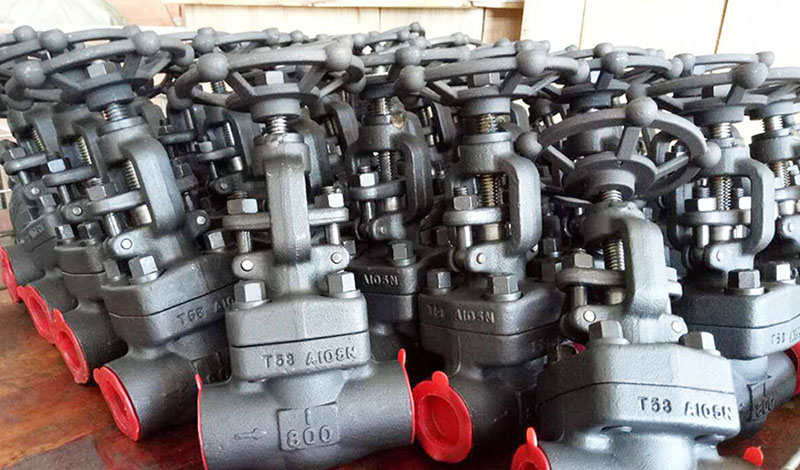 ---
Post time: Apr-09-2021